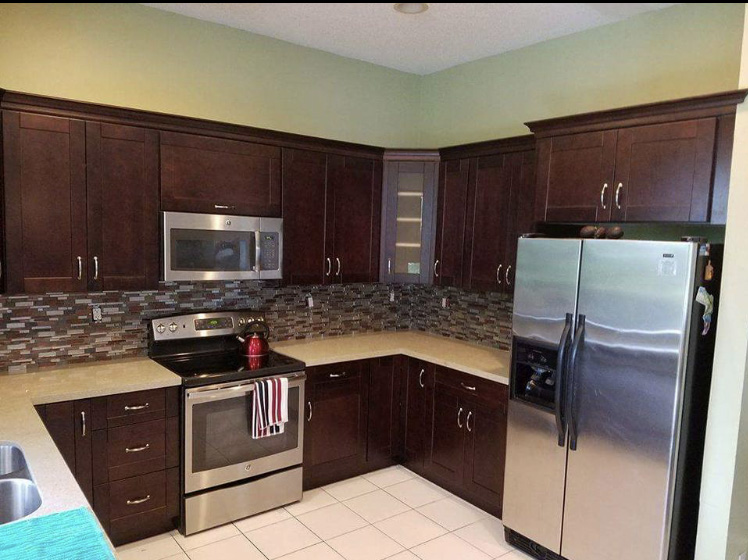 Top-Class Kitchen Remodeling Services in Washington, DC
The kitchen is the core area and heart of the home, which is why you want it to be not just inviting but also customized to match your lifestyle's specific demands. Whether you're renovating your kitchen from scratch or updating an existing kitchen to give it a new look, the staff at DMV Home Improvement can meet your demands. In addition to this, we have a proven track record of inspiring our customers with unique ideas and making sure you're happy with the outcome.
Improvising Your Kitchen Look Through Modern Ideas
We are a well-renowned company that offers the finest kitchen remodeling services in Washington, DC, the best solution for all your kitchen renovation needs because of our brilliant customer service, bespoke designs, inspiring showroom, and fantastic craftsmanship. We specialize in remodeling kitchens of all budgets, sizes, shapes, and styles at DMV Home Improvement and provide top-of-the-bar kitchen remodeling services in Washington, DC. We assure that our highly skilled kitchen designers use only the best tools and materials for the task, ensuring that you receive the kitchen of your dreams within your defined budget. Our design staff is eager to hear about your renovation plans/goals and is equipped with the knowledge to guide you about your requirements.
Contact DMV Home Improvements
So we can help make your Kitchen Remodeling dreams come true.