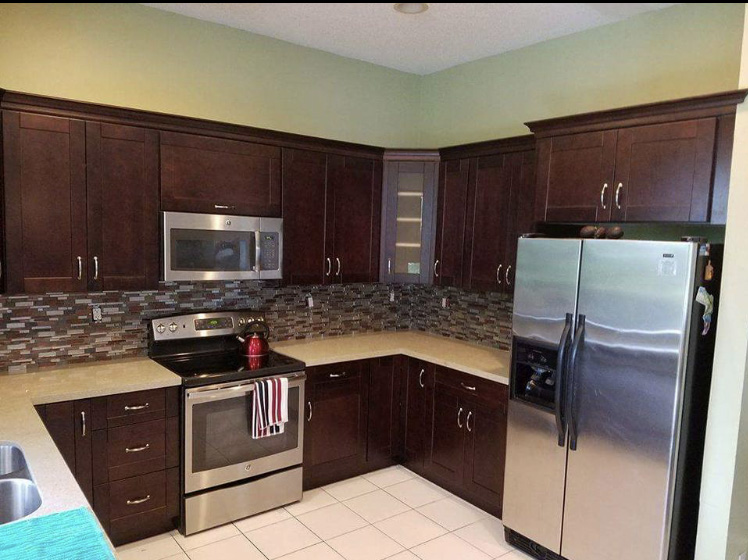 If you didn't know already a kitchen can make or break a home.
For homeowners, it could be the one eyesore that detracts from the coziness of your home or for home sellers it can be the one thing that sends an interested buyer screaming for the doors. If you haven't figured it out already, the kitchen sets the tone. Today's kitchen despite the showroom ones displayed in magazines is not about the wine deep freezer or the fancy appliances. They are often about comfort and function. Especially when you have to store all of the Tupperware that seems to stack up.
Whether you want a kitchen that brings out your inner Rachel Ray or if you want one that brings all the buyers to the yard, remodeling a kitchen is a task that you should undertake with the pros. Kitchens are evolving and dynamic spaces that reflect our lifestyle and our needs. It is a natural gathering place for hosting, gathering and entertaining. So, when designing this gathering space be sure to collaborate with a professional who understands your lifestyle, the size and layout and most importantly, your budget.
The picture on top is one Kitchen Remodel by DMV Home Improvements. It features sleek cherry wood cabinets with stainless steel appliances. All paired with light colored granite countertops, and a neutral backsplash to compliment the kitchen color scheme against the calming backdrop of mint green. And the following is also another Kitchen Remodeling project we completed. These popular cherry-stained cabinets are the focal point of this kitchen remodel which is emphasized by the neutral tile flooring and the complimentary beige-brown granite countertop.
Contact DMV Home Improvements
So we can help make your Kitchen Remodeling dreams come true.