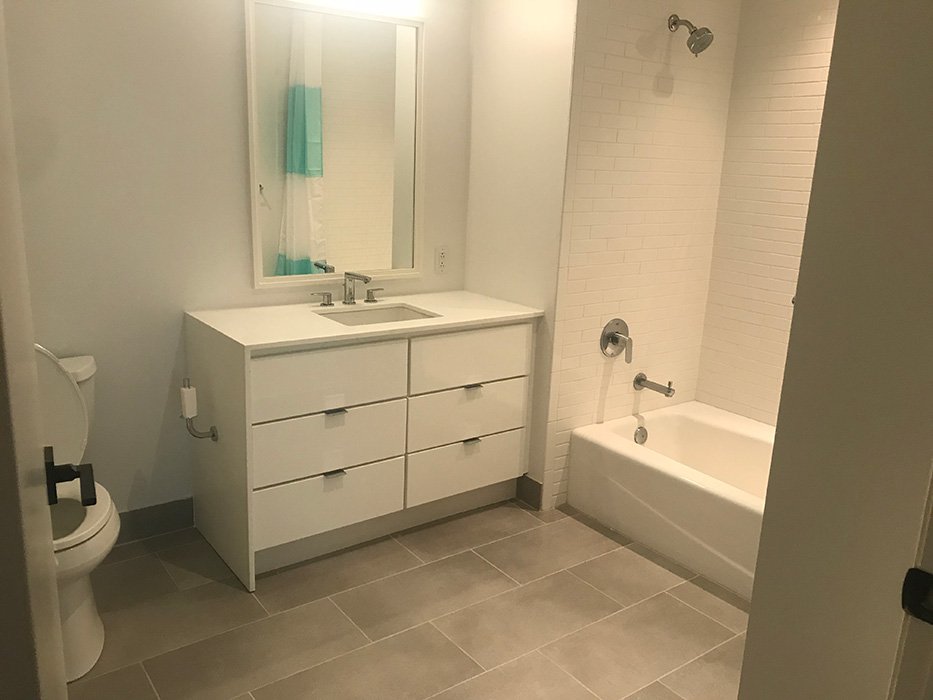 Bathrooms are often one of the most frequent areas of remodeling in a home.
They are often one of the first places next to the kitchen that goes through a variety of trends and facelifts. Over the past few decades, bathrooms have gone from being covered in outdated blue or pink tiles, laminate and vinyl countertops, shag carpets, and whirlpool tubs to sleek and modern bathrooms enhanced by cool granite, crystal clear glass shower enclosures, modern fixtures, lighting, meditative coats of paint, and energy-saving ingenuity.
Not to mention the shift from the shower and go lifestyle but to the incorporation of in-home rest and relaxation vibes. Today's modern bathrooms are sleek, functional, energy and money-saving, intentionally spaced and all about bringing the elements of the spa home.
It's important to have someone who understands the creating of a bathroom space that provides function, quality, style, sustainability, and intention. Our passion is to make sure that when you hire us to renovate your bathroom space that we collaborate with you to create the haven you've been dreaming of.
Contact DMV Home Improvements
To make your Bathroom Remodeling dreams come true.