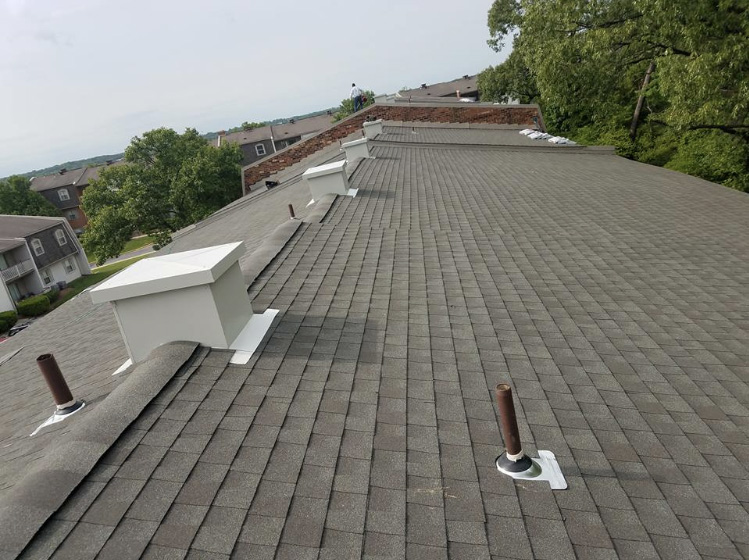 The roof is a multi-person job that requires the best of the best.
It's the difference between a dry roof and a leaky one that causes you thousands of dollars in repairs.
When working on your roof consider the following:
The appearance
Consider the style and look of your roof. You want this to not only be sound in keeping your roof dry underneath but also to be an asset to the look of your home.
Inspection
Inspect your roof for wear and over time, look for things such as cracking, missing, and curling. Be sure to do this from a place of safety, preferably on the ground. Check your room from the inside as well for signs of leaks.
Get the right people
Hire a qualified roofing contractor that understands the codes necessary for completing the job.
Get a proposal
Make sure to get a proposal that informs you about the type of roofing, color, materials, and expanse of work that will be undertaken with this job.
Vent
Make sure your attic has enough proper ventilation. It will help with the longevity of your roof.
Be open
Be open to other alternative roofing materials.
Ask around
Ask several contractors for estimates and make your pick from there. Be sure to pick the BEST contractor for you.
Account for the size of your house
The bigger the house equals the bigger the cost.
Consider the Season
The temperature and the season will also be an additional determiner of the cost.
Quality of Materials Matter
It can be tempting to pick cheaper materials when price seems to be rising but roofing materials are a long-term investment that will pay off in the years to come.
Contact DMV Home Improvements today
To make your New Roof dreams a reality.