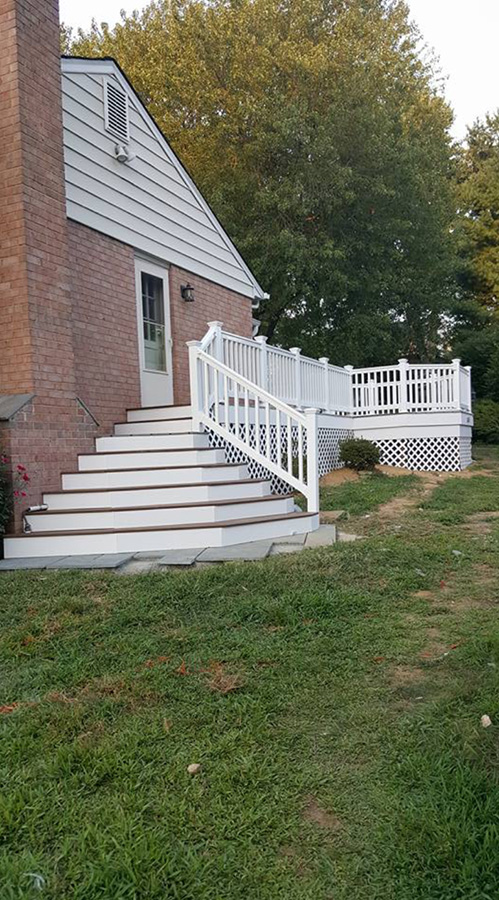 Decks are such fun additions to your home.
Next to the kitchen, they are often a social hub for your family and other social events. It's not unheard of for someone to go all out when they decide to add a deck. Here are some tips for getting the deck of your dreams:
Plan. Everything starts with a plan. Consider what you need and want from your new deck addition. If you already have a deck then consider what you need from a remodel that you don't already have? Is it just a maintenance job or is it a full overhaul? Where are you putting the grill? Do you want to cover from the hot weather? Will you need trees and shrubs or other things added nearby? What kind of materials do you want to use? How much is your budget?
Get permission. Codes and permits are in order for this job and especially if you live in a housing community with an HOA. Be sure to check in with them before you get started. It will save you time, money and frustration later. Be prepared for fees and submitting the building plans for your deck.
Be prepared for it to take time. Decks can take a few weeks to complete depending on the complexity of the work. Be aware of the time before planning that BBQ on the deck.
Trust the Pros'. It's often tempting to fix things ourselves. But with a deck we don't recommend it. Letting the pros handle this one will help you avoid common pitfalls that come with building your deck and most importantly save you time, money and keep you safe. Nobody wants to experience a deck that suddenly falls out from under them and even worse can cost you thousands of dollars in damage, hospital bills and lawsuits from friends who may have been injured at that BBQ you plan on throwing.
Be mindful of your materials. Most people want their new decks to look nice but also to be low maintenance. The type of materials that you use, whether hardwoods, treated pine, composite or modular decking will determine how much maintenance you will have to undertake.
Contact DMV Home Improvements
To have your New Deck Construction dreams become a reality.