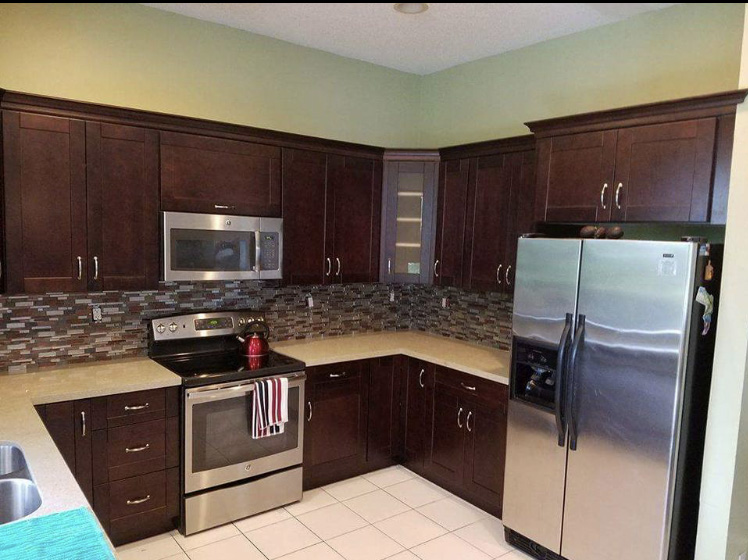 Reliable Exterior Painting Services in Washington DC
There are many ways to enhance the exteriors of your residential building, but you know what the biggest bang for your bucks is? You guessed it right, a new coat of paint. DMV Home Improvement LLC will help you increase the curb appeal of your home's exteriors by providing their reliable exterior painting services in Washington DC. If you hire us as your next painting partner, we will assist you throughout the process of exterior painting, from ordering painting supplies to performing final touches. We promise you that you will not see more flawless painting jobs done by any other company in the region.
Our reliable exterior painting services in Washington DC, have helped many customers appreciate the value of their homes by getting a fresh coat of paint on their home's exterior. Our experts continue to try new things that instantly make our customers' homes stand out from their neighbors. Along with providing excellent workmanship, we will also recommend which type of paint you should use to extract the best results. If you have plans of getting new exterior paint for your residential space, give us a call and talk to us about your needs.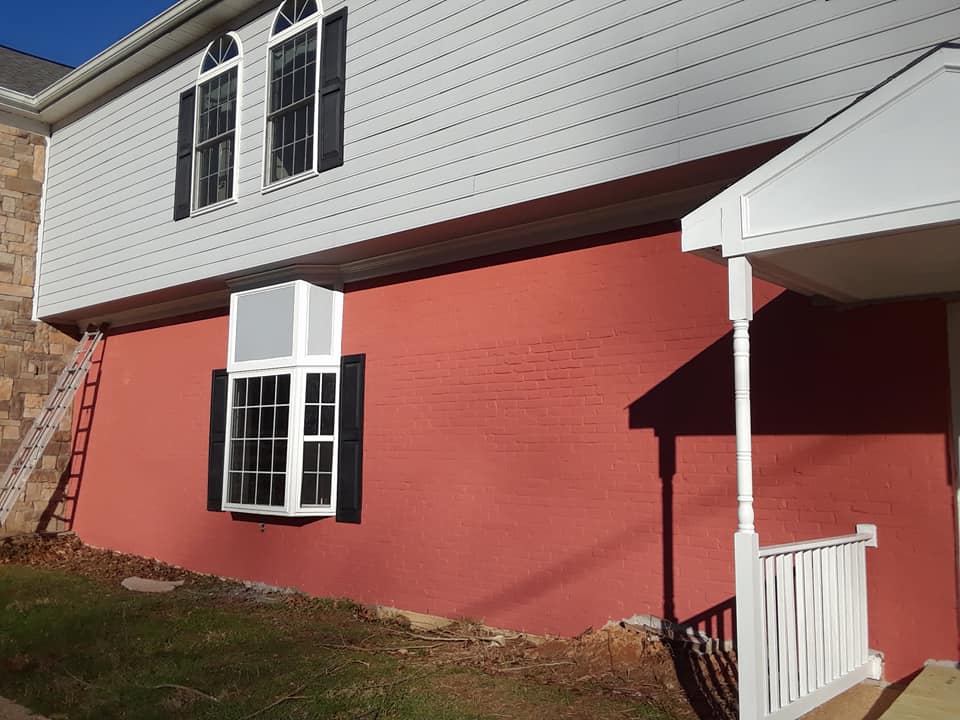 A fresh coat or color of paint can really transform a space.
Whether you're painting the exterior or the interior of your home here are some things you need to know to make your paint job stand the test of time.
Check the Weather Forecast. When planning your exterior paint job make sure to plan for the weather. Dry weather with very little rain and humidity put you ahead of the game, especially if you want your paint to adhere to the surface.
Quality of your paint matters. The better the quality of your paint the less you will have to retouch over the years. And as a bonus, better quality paint means more coverage and more savings.
Prep the surface: Any exterior paint job has to be prepped. A clean exterior surface is important for the paint to adhere. Follow that up with sanding or scraping and you're ready to paint.
Prep the landscape by covering ground and bushes near your painting areas.
Buy paint with primer included.- saves money
Combine cans of Paint-to create a uniform color application.
Paint from top to bottom-working with gravity and control the drips and mistake coverage.
Seal leftover paint to keep paint from drying out.
Add grit like fine sand to keep painted surfaces from being too slippery.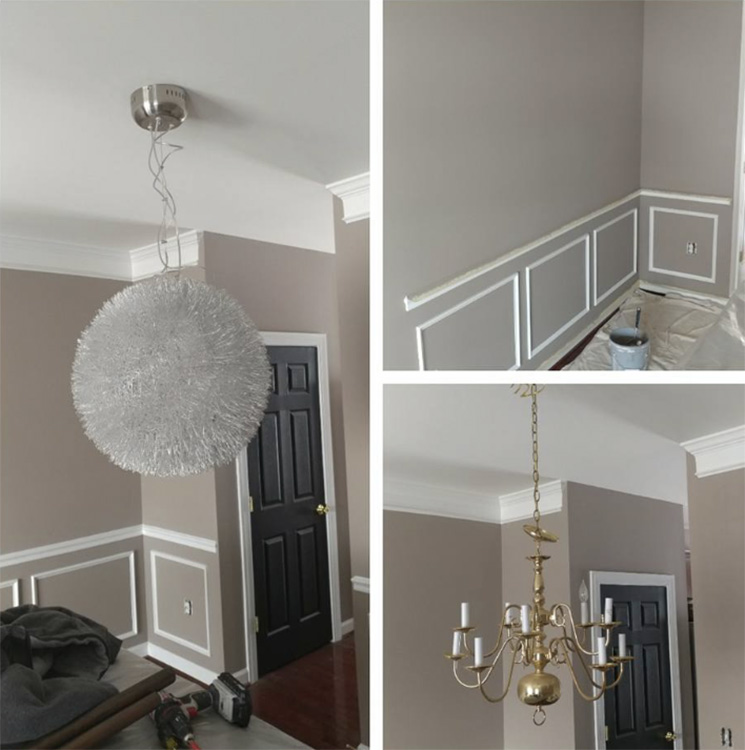 Color Psychology. Just like the outside, your interior paint job has a psychological effect on your home. Whether it is a calming mint color for your bathroom or a vibrant yellow for your kitchen it's important to be strategic in your paint color and paint quality.
Pick Your Sheen. With interior paint you have a variety of options and affects. Options such as gloss, satin or eggshell are options. Gloss and satin great for high traffic areas and can withstand years of touching and are easy to clean. On the other hand, more matte finishes are harder to clean. Also, don't forget your primer. We recommend buying paint with primer already mixed in.
Get Out of Your Comfort Zone. Try colors that are bold and vibrant and that can add both depth and texture!
Samples can save you time and money. Buying paint samples can help you test out the paints before you buy them and test them out and allows you to quickly figure out of that shade of orange will be a chic shade of rust orange or look like the uncomfortable tinge of a sunburnt orange tan.
Know your square footage. This will let you know how much paint you will need for multiple coats, primer and the porosity of your walls.
Prep it up. Remember to tape off areas, move furniture and other objects and protect floors that may get paint on them. These will be the time suckers of painting.
Primer Is Key. Unless you're buying a primer and paint all-in-one mixture, you'll need to prime your walls, particularly if you are drastically changing the wall color (tinted primer is key in that situation). Primer not only covers up colors and stains, but it also adds a layer to allow the top coat of paint to better adhere, giving you a much better result.
Make sure you use the right equipment. Paints brushes vs. rollers. Rollers will save you time and give you a smoother finish. Ladders and equipment extensions make it more easier to reach ceilings and higher on the walls. Make sure you have gallon cans to help you combine paint and create that uniformity.
Contact DMV Home Improvements
So we can help make your Painting dreams come true.