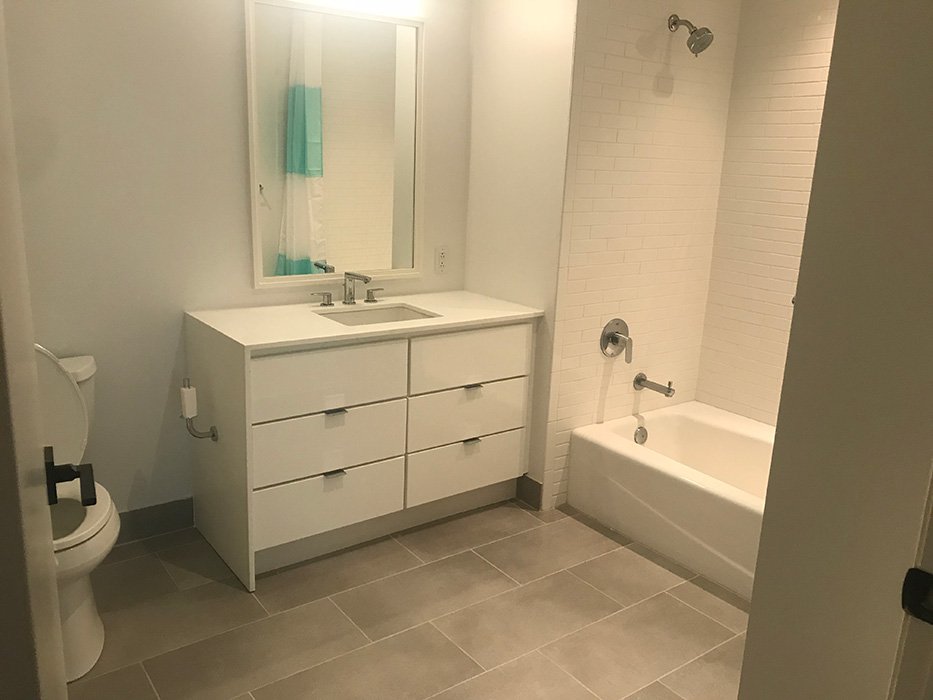 Professional Bathroom Remodeling Washington DC
Do you want to provide your house with a fresh feel? Renovating your bathrooms is a great way to do so. If you have chosen a great renovating resource for your job, your bathroom remodeling can give you a great return on investment. DMV Home Improvement LLC offers professional bathroom remodeling Washington DC. We have covered you whether you want to mount a new shower, a designer sink, or beautiful tiles in your bathrooms. We are thoroughly equipped to perform bathroom remodeling and upgradation projects. It means you don't have to hire any other resource for your job. Our services are backed by warranties, so you should not be worried about your project.
Once you get our professional bathroom remodeling Washington DC, you should rest assured that your renovation project is in good hands. Our services include installing new tub and shower doors, new toilet installation, faucet and fixture replacement, tiles, vanity installation, and many more. While we will work on your bathroom improvement project, we will try our best to minimize the inconvenience that you might face in your routine. Contact us and tell us what your expectations are related to your remodeling project.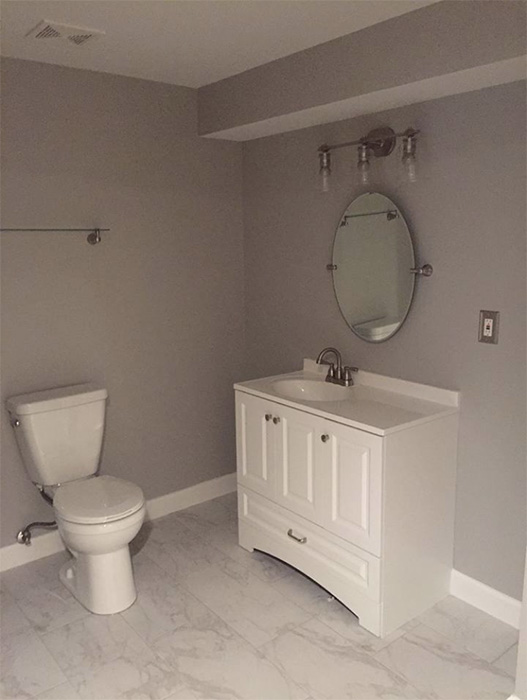 Bathrooms are often one of the most frequent areas of remodeling in a home.
They are often one of the first places next to the kitchen that goes through a variety of trends and facelifts. Over the past few decades, bathrooms have gone from being covered in outdated blue or pink tiles, laminate and vinyl countertops, shag carpets, and whirlpool tubs to sleek and modern bathrooms enhanced by cool granite, crystal clear glass shower enclosures, modern fixtures, lighting, meditative coats of paint, and energy-saving ingenuity.
Not to mention the shift from the shower and go lifestyle but to the incorporation of in-home rest and relaxation vibes. Today's modern bathrooms are sleek, functional, energy and money-saving, intentionally spaced and all about bringing the elements of the spa home. It's important to have someone who understands the creating of a bathroom space that provides function, quality, style, sustainability, and intention. Our passion is to make sure that when you hire us to renovate your bathroom space that we collaborate with you to create the haven you've been dreaming of.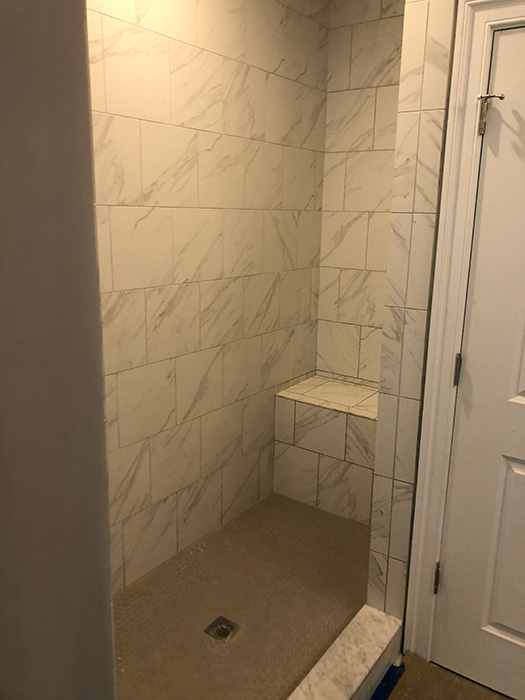 Affordable Bathroom Remodeling Services Washington DC
Are you looking to upgrade your traditional and old-fashioned bathrooms into a modern ones by spending less money? Make sure to choose a reliable company because selecting an inexperienced company might do more damage than good. They will charge you less money initially, but eventually, their work can cost you extra money in the long run. DMV Home Improvement LLC provides affordable bathroom remodeling services Washington DC, to the homeowners who don't want to compromise on the quality of remodeling work by spending less money. Our professionals are a great resource to avoid roadblocks in the remodeling process. They can provide you with many options through which you will be able to save money.
Whether you wish to do partial upgrades in your bathrooms or need a full overhaul, our bathroom remodeling services Washington DC, can take care of everything you desire. We offer free estimates for your job over the phone call. So, if you have decided about which parts of your bathroom you want to renovate or what kind of facelift for your bathroom you need, give us a call. Our representative will answer all your concerns before giving you a free quote.
Contact DMV Home Improvements
So we can help make your Bathroom Remodeling dreams come true.